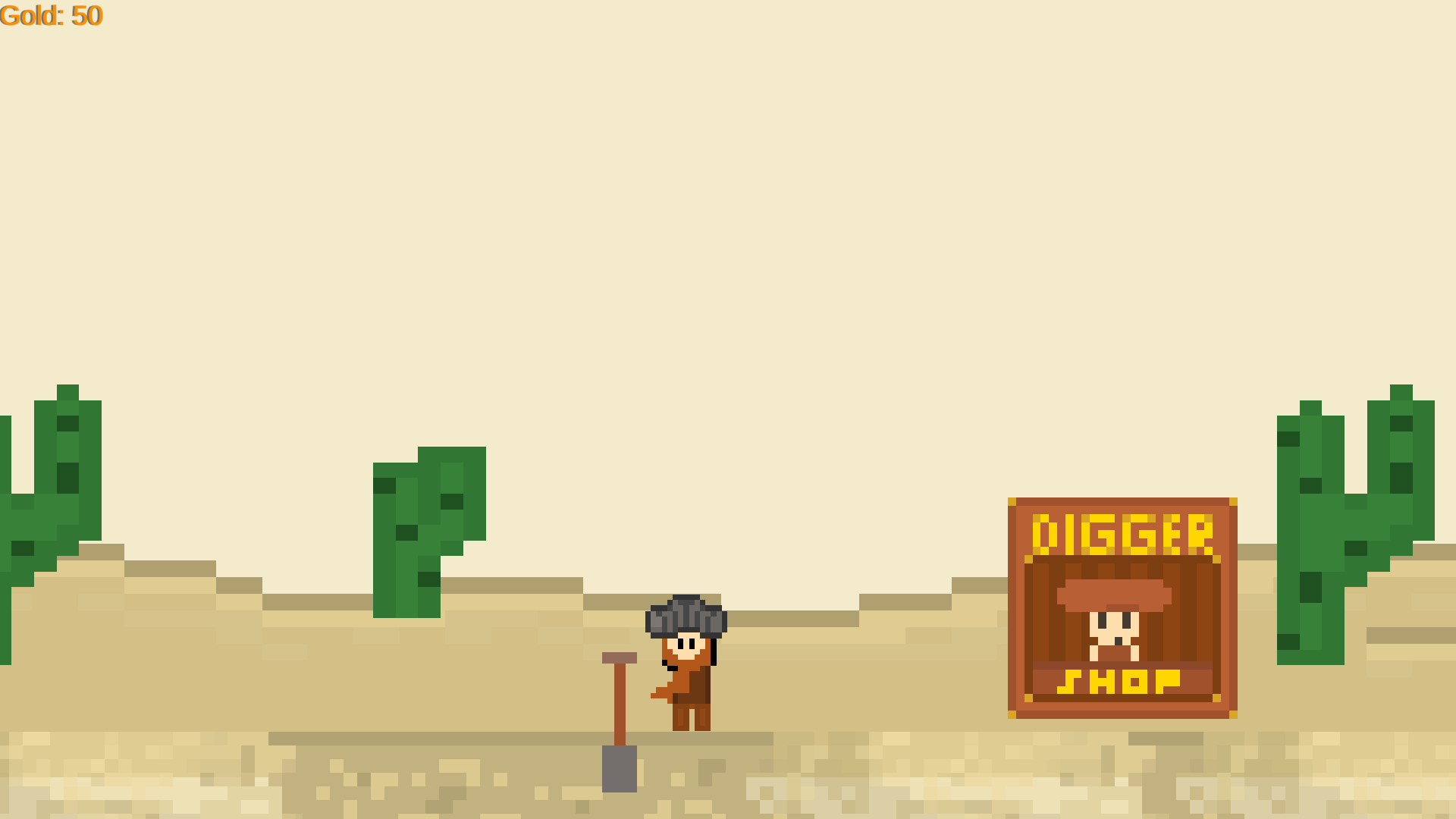 DIGGER!
A downloadable game for Windows
HI SORRY GAME IS A BIT BUGGY
DIGGER! is an tycoon game were you upgrade your shovel for finding more golds
CONTROLS

MOVE WITH WASD OR ARROWS
HOLD E TO DIG HOLES
WHEN YOU ARE NEAR THE DIGGER SHOP YOU CAN PRESS E TO ENTER
WHEN YOU REACH A GOAL SPEED LEVEL YOU GAIN A NEW SHOVEL
BE CAREFUL! IF YOU FOCUS ON SPEED YOU ARE GONNA DIG FAST BUT YOU CAN MINE ONLY FEW GOLDS YOU HAVE TO FOUND THE BALANCE BETWEEN RICH AND SPEED
SORRY FOR BAD ENGLISH!